Annnnnd here are the rest of the fantastic swatches!
More awesomeness after the jump!
Velvet White is pretty much a dupe for MAC White, although perhaps just a tad less frosty. Although I didn't swatch it, I'll be Sparkle White is a close dupe for MAC Frost. As for Travel to Neptune, I guess you could say it's the pigment version of MAC's Teal Reflects glitter, but I don't have that to really compare, so it's really just conjecture on my part.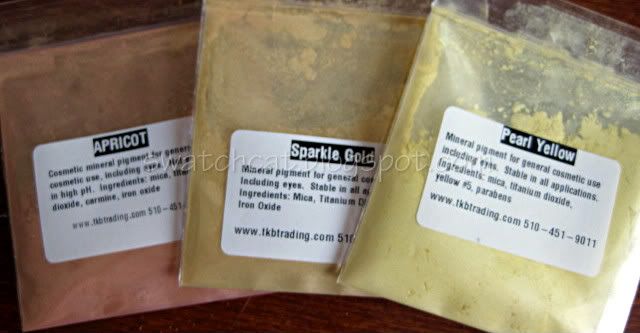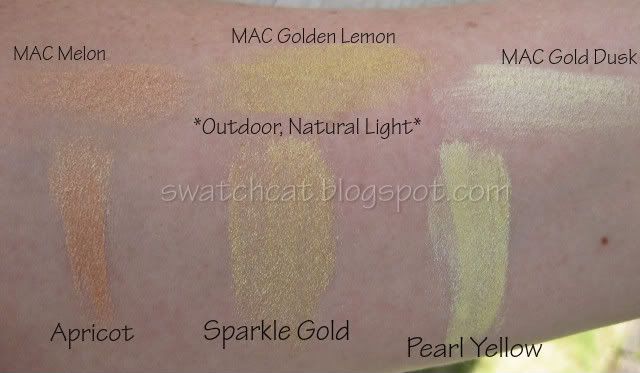 Apricot is suuuuuper close to MAC Melon. So close, I'd call it a dead-on dupe. Same with Sparkle Gold and MAC Golden Lemon. I was really hoping Pearl Yellow might be that dupe for the rare MAC Gold Dusk. It's just a tad more yellow, as you can see in the one picture. It looks much closer in direct sunlight, but Pearl Yellow is just not quite there. Honestly, all three of the TKB pigments are better than the MAC ones. They have a better payoff, finer texture, and less fall out.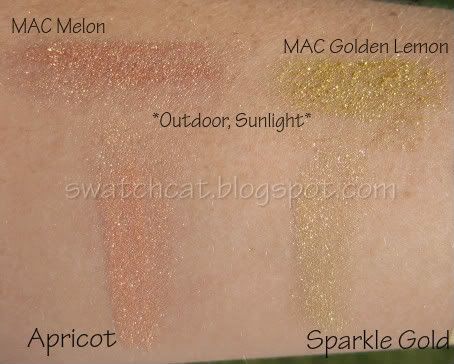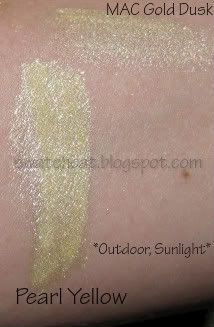 swatchcats C and D are all about these pigments and micas...or at least they would be if they hadn't seen a deer in our yard. swatchcat D fancies himself a hunter, just like the neighbor's did a couple weeks ago, lol. He's got his fur all ruffled up on his hind end!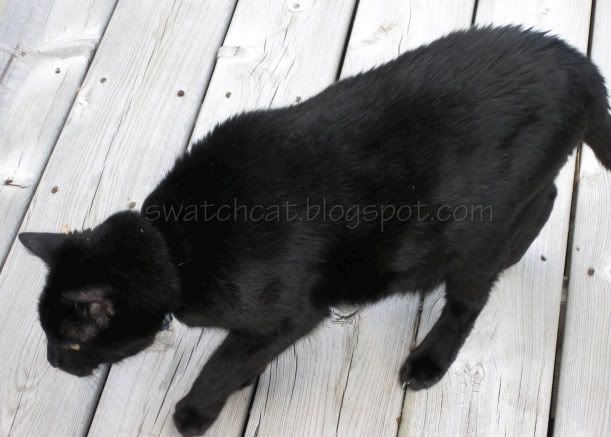 Cat-time is over. Now do yourself a favor and go order some stuff from TKB. You won't be disappointed!