It occurred to me that I should've done this entry pre-Memorial Day Weekend, but given that summer has yet to officially arrive, I'm not exactly late to the party. Living in the middle of the U.S., I don't readily have access to golden sandy beaches and turquoise waters. The husband and I do, however, have friends in high places, so we are lucky enough to spend many weekends lakeside and cruising around in boats and on jet-skis.
Being pale and prone to burning if I just go out to check the mail, I rely on a few essentials for keeping myself looking great all summer long.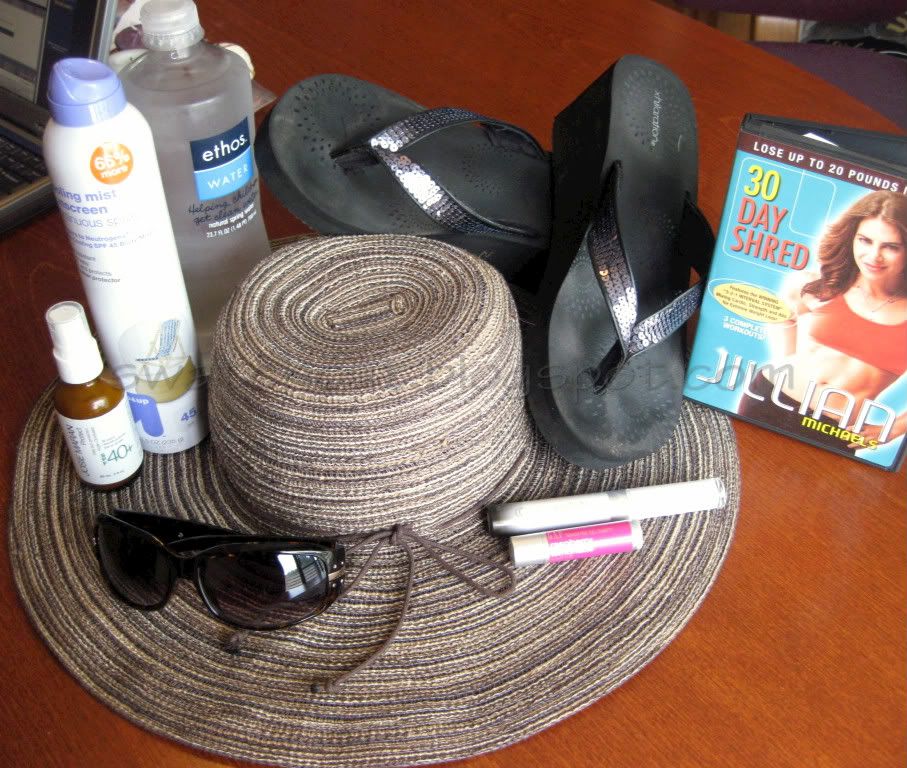 More details after the jump.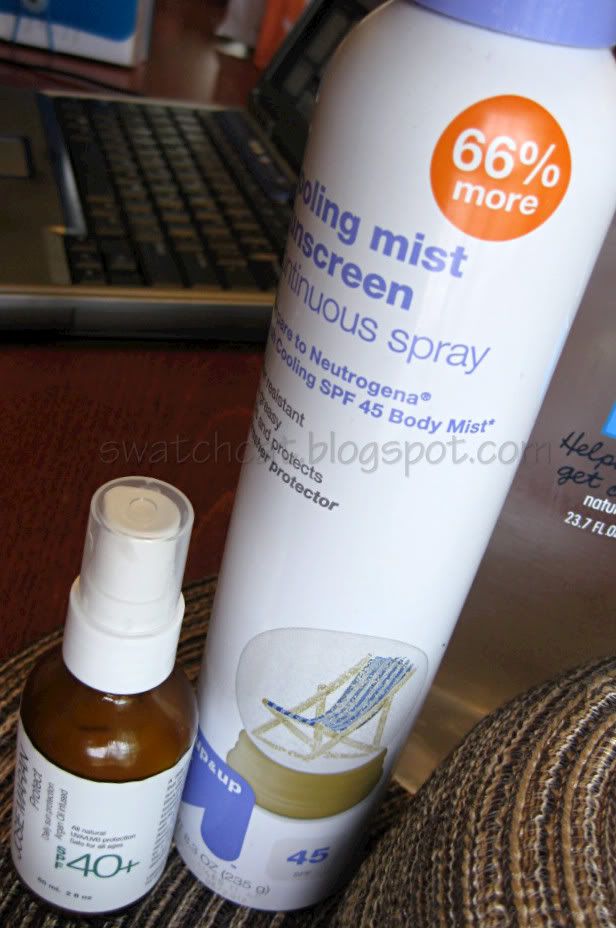 It goes without saying that sunscreen is a summer essential. Actually, you should use it year-round, although, I will admit that in the winter months, I'm not vigilant.
For the face I prefer to use a broad-spectrum (UVA/UVB) sunscreen specifically formulated for the face, so they're a little more gentle than the body sunscreens. If you're acne-prone you'll want to specifically look for a sunscreen that is "non-comodegenic" so that it won't cause breakouts. Because I'm pale and prefer to keep it that way, I also choose one with a high SPF.
I'm currently loving Josie Maran Protect SPF 40+ ($32, Sephora). It's all natural and infused with Argan Oil, which is supposed to help repair and prevent sun damage. I can't empirically prove whether or not that is really true, but I love the way this feels going on. I don't get that stinging sensation when I apply it, like so many others have, and I've worn it both while I mowing the lawn and just lounging with great results (i.e. no burning).
For body sunscreen, I really like those continuous spray ones. You can spray them in any direction, including upside-down, ensuring you get every inch of yourself, should you have no one to rub down your backside. As with the facial sunscreen, I also look for broad-spectrum and high SPF. One of my favorites is the Up&Up Cooling Mist Sunscreen from Target. It's great because it has this nice cooling sensation as you spray it on, which can be refreshing on those oppressively hot days, plus it's inexpensive. Remember to buy new sunscreen every year, because the active sunscreening-ingredient does expire.
When I go to the lake, it's not a fashion show for me. That being said, I still like to look cute.
I have a lot of hair, but it's fine, so if any part of my scalp is showing, it's gonna get burned. You can find conditioners with SPF in them, but they're a pain to hunt down. Another option is just to put on a bit of sunscreen directly on the scalp showing, but that leads to greasy hair, and not in keeping with "looking cute". So I prefer going the hat-route. Hats are just so fantastic and protecting not only the head, but with a wide enough brim, also the face and back of the neck. Like with sunscreen, hats don't have to be expensive to be cute. I purchased mine just this weekend at...you guessed it, Target for $12.99! With the straw (or straw-like) hats, there's a handy cooling secret I discovered. You can dip them in the water, wring out a bit, and viola!, instant air-conditioning!
Like with sunscreen, sunglasses are one of those obvious summer essentials, and they don't have to be expensive, either. In fact, for summer activities, I actually recommend a cheap pair, because nothing puts a damper on the day like losing your $200 sunglasses at the bottom of a lake.
When looking for sunglasses, you'll also want to look for the little sticker to say 100% UVA/UVB protection. I personally also like to look for sunnies that are wrap-around style with dark lenses. The wrap-arounds typically have thicker arms, so they will help protect your eyes from the side. I don't remember where I purchased mine, but I know I only paid $10.
Also essential are flip-flops, and, I'm beginning to sound like a broken record here, they don't have to be expensive. I love a good, foam wedge. They lift the butt, elongate the legs, and float if you lose 'em in the water. The last pair I had were a few years old, so I decided this year to replace them, and once again, I headed to my nearest Target.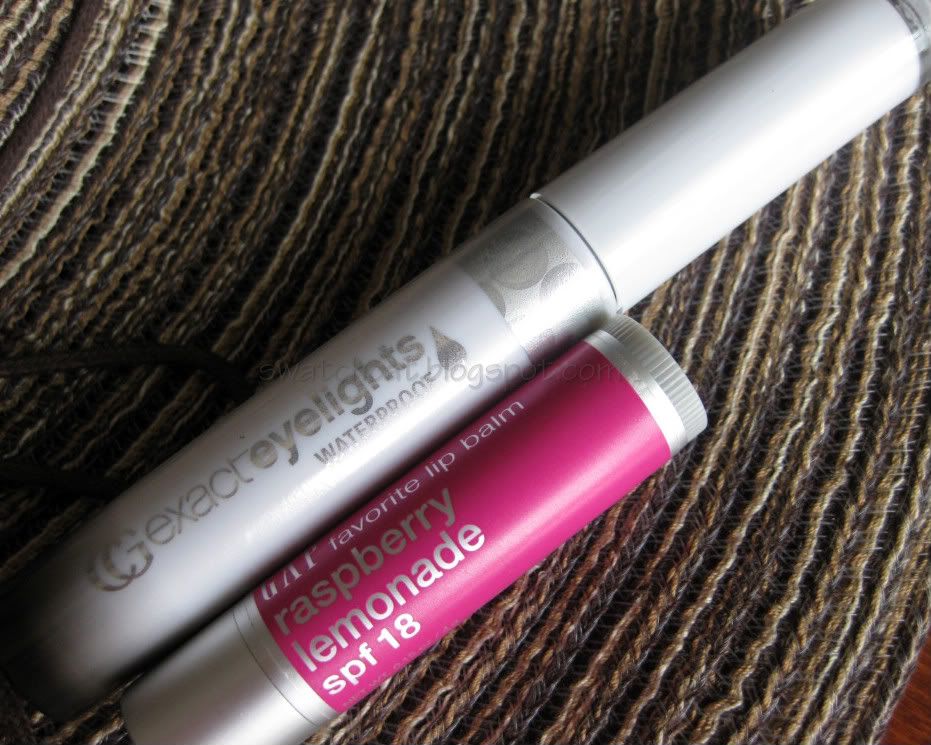 The heat and humidity can make you feel like you're melting. When I know I'm going to be outdoors for extended periods of time, I purposely don't wear much makeup. What's the point when it is going to just slide right off?
I do, however, wear just a little mascara and SPF lip balm. I don't wear waterproof mascara on it's own, since it is so drying and causes brittle lashes. I've had great success layering a waterproof mascara over my regular stuff, though. I can even jump in the lake and not worry about running mascara. I really like Cover Girl Exact Eyelights Waterproof because it adds a little bit of shimmer to the lashes.
For lip balm, my only requirement is SPF. Those types of balms can be found pretty much anywhere, including The Gap, where I got mine. The lips are so often overlooked when it comes to protection. Yet, they stick out, and can be hard to protect with just a hat. As with sunscreen, I also buy SPF lip balm every year so that I know I'll get the protection I want.
No one likes to be reminded that it is bikini season...especially in the dead of winter. Theoretically, one "gets in shape" before bikini season. But if you're lazy like me summer snuck up on you this year, it's not too late to whip yourself into shape.
I let Jillian kick my butt most every morning. The workouts on her 30-Day Shred DVD are easy to fit into any schedule, and combine cardio with toning exercises.
After the doing this workout for just a week, I've noticed my body has already started changing. In addition to working out, I'm watching what I eat and drink, as well. So yeah, diet and exercise to lose weight and stay in shape...no shocker, there, and an essential part of looking bikini-ready nonetheless.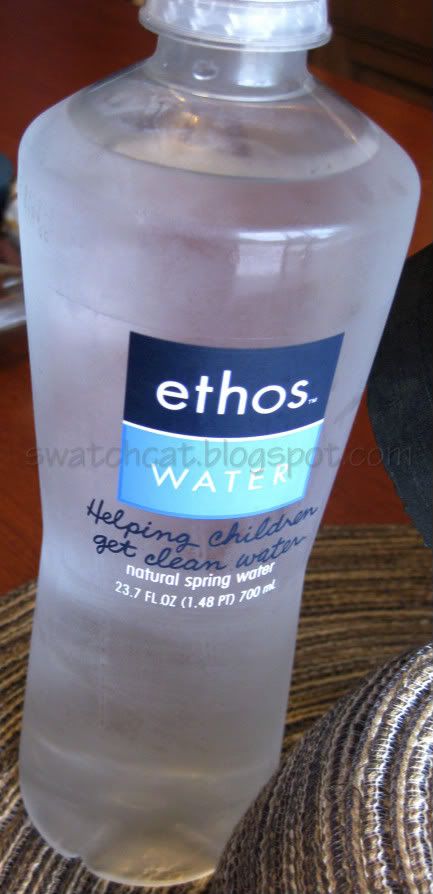 My final summer essential is water. Lots and lots of water. The summers get stiflingly hot and humid here, where you sweat your clothes off just sitting in the shade. Add to that outdoor activities, possibly including beverages of the adult variety, and one can very easily succumb to heat exhaustion or heatstroke.
Heat exhaustion and heatstroke are very serious medical conditions which require immediate medical attention, so it's good to learn the signs so that you'll know what to do. If you or another is experiencing faintness/dizzyness, nausea, cool or pale skin, fever, or headache, among several other symptoms, you may have heat exhaustion. You need to immediately seek shade or air-conditioning, loosen clothing, elevate the feet, administer cool water, and dab the skin with a cool sponge or washcloth.
The symptoms of heatstroke are quite similar to heat exhaustion, but also include irritability, confusion, or unconciousness, and cessation of sweating, and if left untreated can be deadly. If you suspect heatstroke, seek medical attention immediately. Heat exhaustion can very easily morph into heatstroke which is why it is so important to recognize and treat the symptoms. (Source: MayoClinic.com for more information)
In all honesty, I'm not a big fan of water. Rather, I'm (or I was) a huge Diet Coke fiend. Unfortunately, caffeine only dehydrates you more, so it is not a suitable beverage for staying well hydrated. I recently discovered that adding a little lemon juice concentrate to my water makes me actually want to drink water! I only add about a tablespoon or so to 32 oz., any more than that and it becomes too acidic (and sour!) and will cause sores in your mouth. I'm now drinking 64 to 80 oz. daily and not even thinking about Diet Coke! Oh, and I promise that I normally drink out of a large cup, and that I reuse my plastic bottles before recycling them.
I hope I've given you a few ideas on how to have a safe and fun summer...without sounding too lectury.