With my pale eyes, I love a good smokey eye. I love the contrast between the light iris and the dark shadow. Not that smokey eyes don't also look fantastic on dark-eyed beauties, but I think we can all agree that there's something alluring about those pale eyes surrounded by smoldering shadow. Plus nude-y lips look killer with smokey eyes, so I always pair 'em together.
This look I did for a dinner out with friends this past weekend. Smokey eyes for a night out are just the bee's knees. Makes any outfit sexier.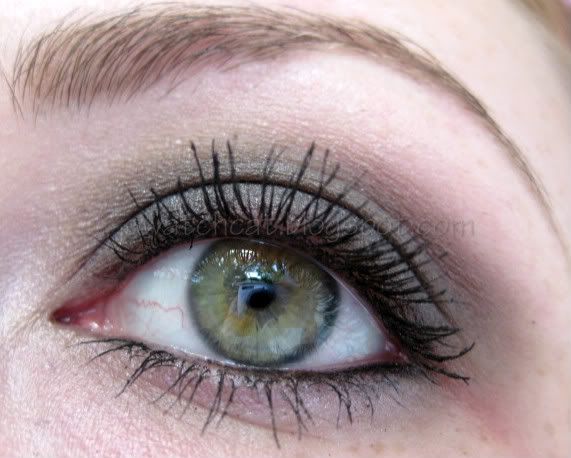 More pictures and what I used to create this look after the jump!



Eyes:
Urban Decay Primer Potion
MAC Zinc Zone Greasepaint Stick
MAC Raven Powerkohl
MAC Print Eye Shadow
TKB Trading Antique Silver Mica
MAC Gazette Grey Eye Shadow
MAC Dazzlelight Eye Shadow
MAC Vanilla Eye Shadow
MAC Feline Powerkohl
MAC Coquette Eye Shadow (in brows)
MAC Mascara X
MUFE HD Primer #6
MUFE Lift Concealer #1
Lips:
Chanel Exquise Rouge Allure
MAC Jingle Jangle Dazzleglass