As promised! Not that any of you need any more nudging, but these are beautiful, subdued creams.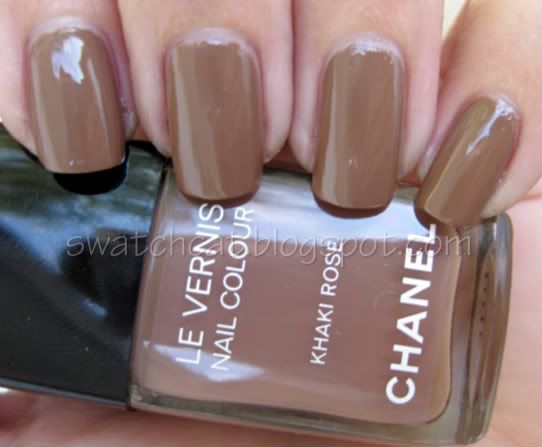 Khaki Rose is a browned rose. Perfect for anyone who's not into straight-up pink. It's still pink, but very subdued and muted. The strong brown undertones really keep this polish from veering into "grandma pink" territory.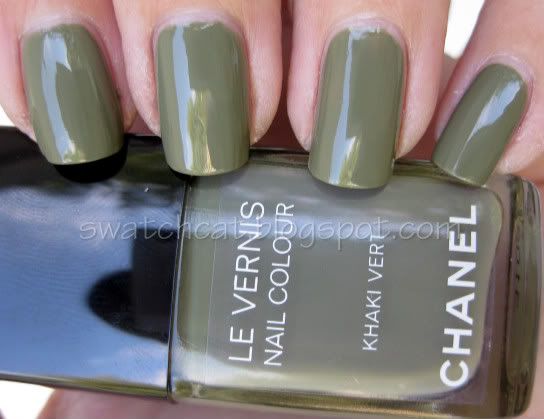 Khaki Vert is a minted army green. Army-lite, if you will. Very unique color, and for a green, surprisingly wearable. Yes, it's green, but the grey undertones keep it from screaming, "GREEEEEN NAILSSSS".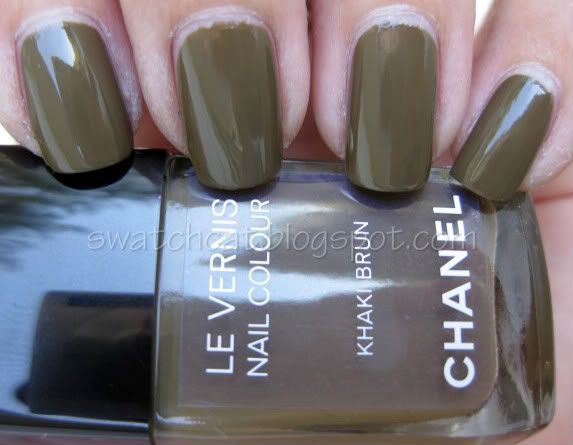 Khaki Brun is a olive-tinged brown. You can definitely see the olive green undertones in this polish. I really like that it's not straight-up brown. I will caution, this is one of those colors that not all people will be able to wear because of the olive green undertones. If you know certain colors are unwearable because of your skintone, you may want to test this one out before you buy.
Are these polishes must haves? No, not really. They are beautiful creams, with the superior Chanel formula. If I had to choose just one, I'd pick Khaki Vert. Those of you wanting an all-around wearable color might want to stick with Khaki Rose. These are currently available online for $25 each, and are rumored to be released to luxury department stores later this fall.