I saw this gorgeous purple print dress on style blogger Orchid Grey and immediately knew I had to have it. Freaking adorable on her, right? I located it online and purchased it. Behold this "dress" on me:
Pretty Pattern!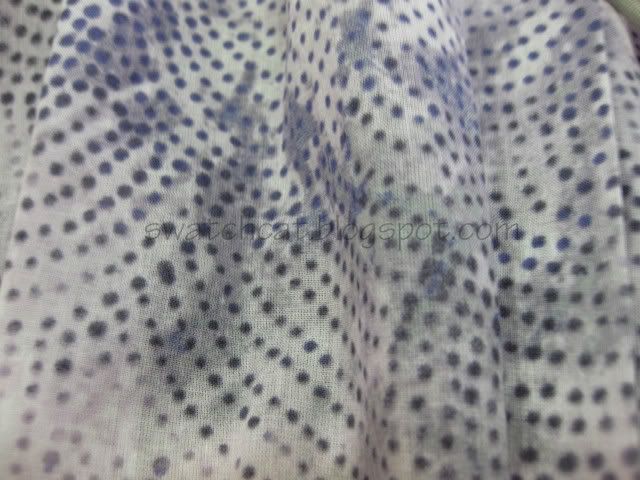 Not exactly a frock I can wear out in public as it's given designation. According to the sizing chart, the dress should've hit me mid-thigh. A little shorter than I usually wear, but fun for a sultry evening out. The "dress" I received, as you can see,
barely
covers my lady parts. I suspected that a lofting breeze would blow the skirt all about. I
found that out first-hand when I went for groceries later that day.
Had I not been wearing shorts, the world would've no longer had to wonder what exactly is Victoria's Secret.
Unfortunately, there just isn't enough hem to lengthen it to a public-appropriate dress.
I suspect this would be totally cute on my more petite pals, particularly my sister-in-law.
I'm keeping the "dress", which shall now be relegated to a tunic in my wardrobe, because the print is just too pretty and is very "me". I can't wait to wear it this fall with a belted cardigan and a pair of skinny jeans.
The message here: height matters and is difficult to discern on others online, and never underestimate the power of a pair of spankies.
Dress: BB Dakota (on sale at Urban Outfitters)
Linen Shorts: Free People
Crop Sweater: Merona (Target)