John Denver is most certainly not full of shit. I just spent the past few days enjoying the glorious Rockies. I'm lucky that my family has a cozy cabin outside Estes Park. I've been going up there since I was a wee tot, and I have many wonderful childhood memories of hikes with my uncle.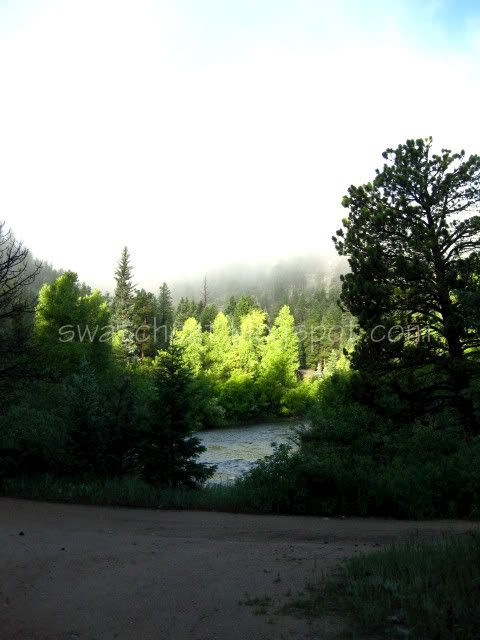 I went with the husband and my best friend, Meggie-poo. We enjoyed a couple of perfect days for hiking in Rocky Mountain National Park, went shopping on the not-so-perfect day, and spent the rest of the time watching
Harry Potter
.
The first hike was just Meggie-poo and I, as the husband had some work to finish up. We chose a "lower" elevation hike from the Cub Lake Trailhead to The Pool, finishing at an elevation of 8,400 ft. and 7 miles, roundtrip. It's not a difficult hike, by any means, but it isn't super easy, either.
Cub Lake Trailhead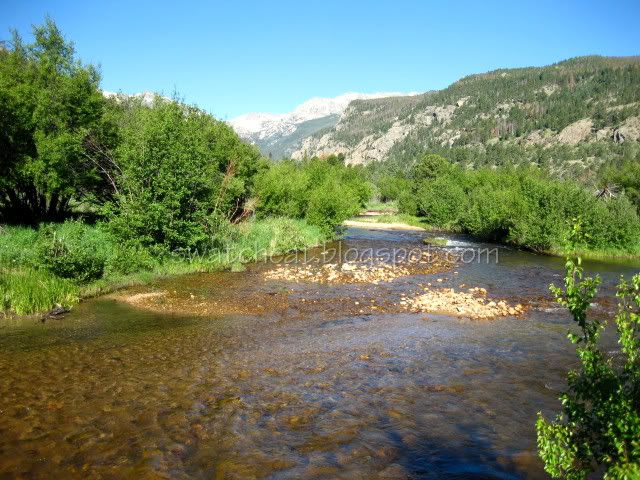 More pictures and vacation details after the jump!
Cub Lake Trailhead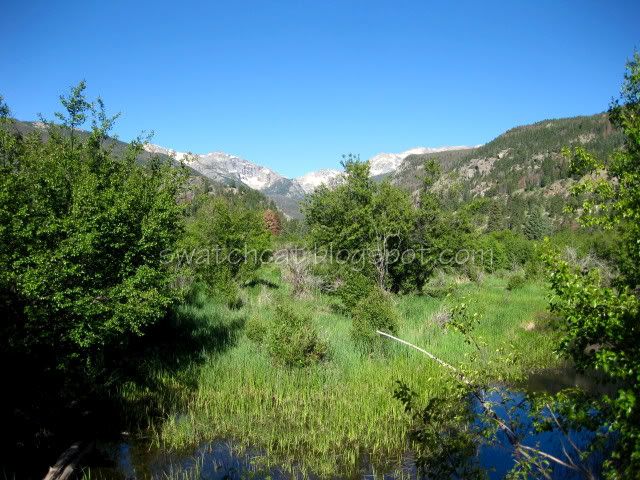 The Pool aka Big Thompson River
Day two was a rain-out, so I was able to do a little shopping. I got were a couple of belts and a hot pink tank top. I could've bought more, but I think I would've regretted it. For once, I actually tried stuff on and really looked at fit before deciding whether to purchase. Hence, the reason I only came home with two belts and a tank top. There were oodles of cute sequiny shirts at the J. Crew outlet, but I'm not quite bored with the ones I have, so I'll wait until this winter and then reassess my needs.
Day three was just nice enough to get a morning hike done. We arrived back at the cabin just as the afternoon thunderstorms moved in. The husband, Meggie-poo and I opted for a nice (mostly) alpine hike to Chasm Lake (and yes, that is me in the pink - nothin' wrong with wearin' pink while hiking!). The trailhead starts at around 9,400 feet and Chasm Lake is in the shadows of Mts. Lady Washington and Meeker, and the famous Longs Peak, at around 11,800 ft. The entire hike is 8.4 miles. Given the starting elevation and elevation change, it is a fairly strenuous hike. I hope to conquer Longs Peak...all 14,259 ft. Maybe next year!
On the trail to Chasm Lake
View of Mt. Meeker and Longs Peak through fog
Peacock Pool
Hiking along 'The Bench' to the valley below Chasm Lake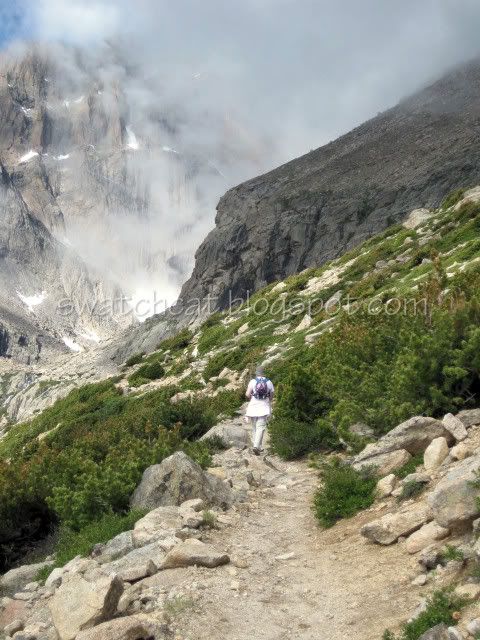 Hiking through the valley below Chasm Lake
Upper Columbine Falls
Chasm Lake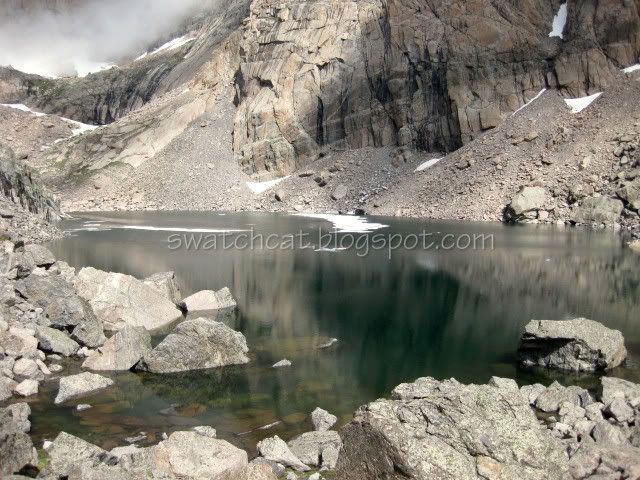 Looking down on clouds from the top of 'The Bench'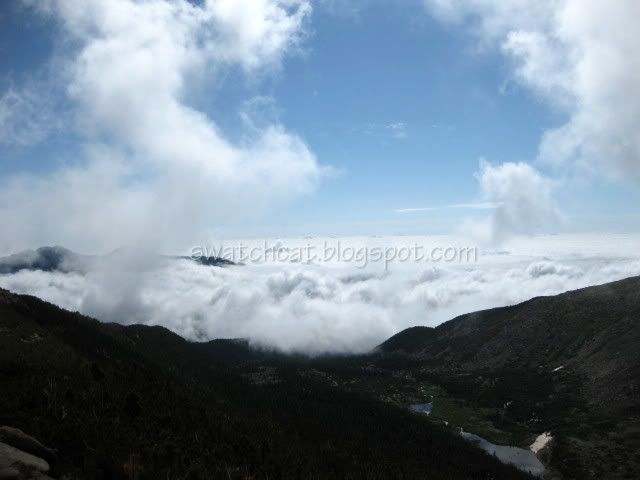 Poor swatchcats C & D had to stay behind. But never fear, their "uncle" and "grandpa" looked in on them and gave them lots of love. While I had a fantastic time and love being out in Colorado, there's no place like home...especially when there are cats waiting for you!