Chanel just keeps pumping them out. This time it is Riva, part of the Chanel Côte d' Azur Cruise Collection. It's a pretty pale blue cream with hidden shimmer. I do really like the color, which, from me, is saying a lot, since I don't really do blues. Butttt, as pretty as Riva is, I think it's passable, and if you're really itching for a pale blue, dupeable.
Still, I took pretty pictures...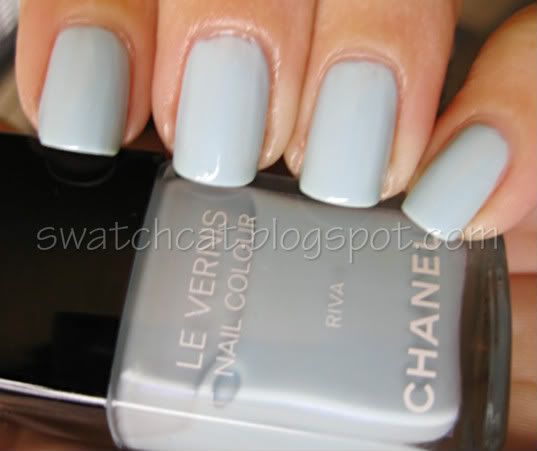 More pictures after the jump!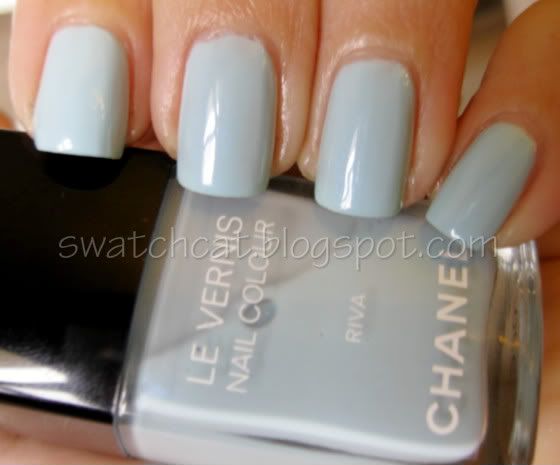 See the pretty subtle shimmer?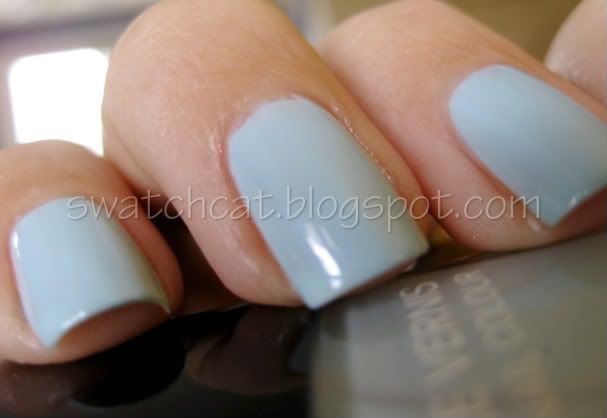 Riva has been getting a lot of mixed reviews, streakiness, pulling, sheer. Personally, I had no difficulties other than the sheerness, but I can deal with that. With pale creams, there usually is streaking in the first couple of layers, and that is true with Riva. However, it does even out quite nicely (albeit, in four coats). To avoid pulling (where the new layer takes off the previously applied layer), I think the key is to waiting a couple of minutes between each layer. I did that myself and had no pulling problems.
Bottom line, Riva is pretty, but will cost you a pretty penny, retailing for $27. If you are a Chanel die-hard, this is a pretty polish, perfect for infusing a bit of light color on those dreary winter days. If you're looking for a cheaper alternative, word has it OPI for Sephora Havana Dreams ($9) and Hard Candy Sky ($5) are virtually indistinguishable. Check out a comparison between Riva and Sky here.