I decided not to do red or green for Christmas, so I did the other predictable color - silver. But OPI DS Coronation is a sparkly holo silver, so I give myself a few bonus points for the holo. Plus, I got loads of compliments on it. Coronation is a flashy, but not overly so. Call it grown-up holo.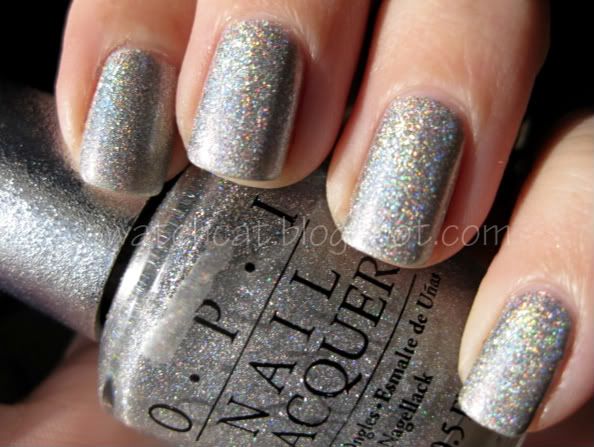 More pictures after the jump.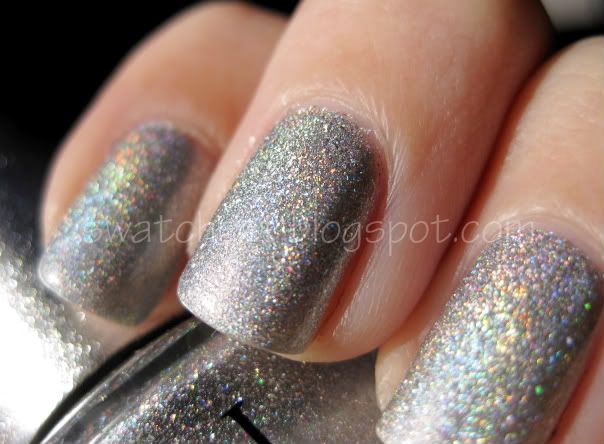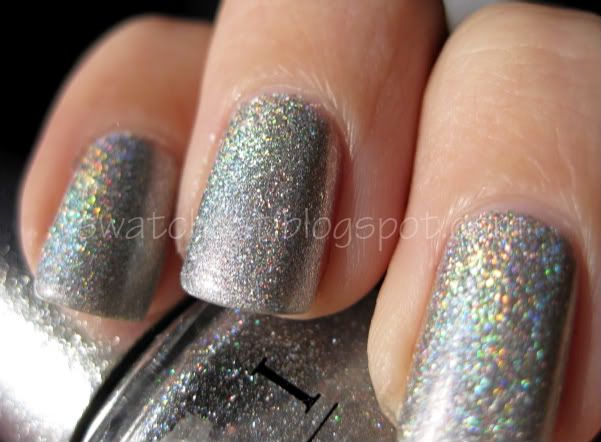 OPI DS Coronation does not appear to be part of the permanent DS Collection. It is still available on transdesign.com, though!