Why might I be getting a congratulatory haul, you may ask? Because I got a job!! After many months of looking, I am employed! Great reason to celebrate, right?! Right! (Although, if I'm being honest, I'd have made the purchase anyway, and had I not gotten the job, it would've been a consolatory haul...but since I got the job, that's neither here nor there, so yay me!!) This is not the only haul I have coming my way, but these goodies were on my doorstep when I arrived home.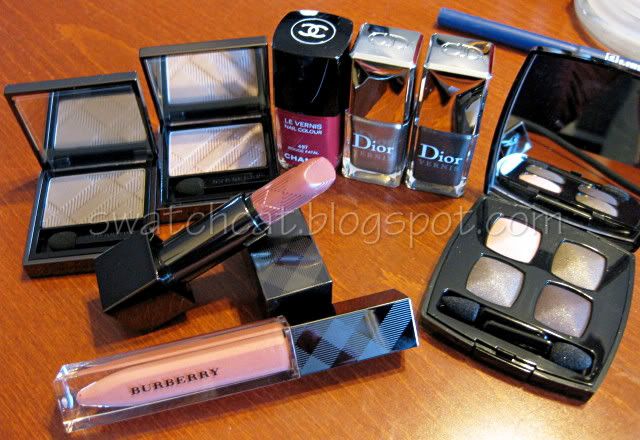 Burberry Taupe Brown (L) & Rosewood (R) Sheer Eye Shadows
Burberry Rosewood Lip Cover (Lipstick)
Burberry Nude Beige Lip Glow (Lipgloss)
Chanel Rouge Fatal Le Vernis
Dior Timeless Gold (L) & Czarina Gold (R) Vernis
Chanel Enigma Quadra Eye Shadow
More hauls to come and swatches to follow (as soon as I get myself into a schedule).