...we are painting the exterior of our house! At long last, after 7 1/2 years of needing to paint, Mr. swatchcat and I are finally doing it!
Before, we had the ugly white house on the block. We were pretty certain the neighbors were getting ready to vote us off the island.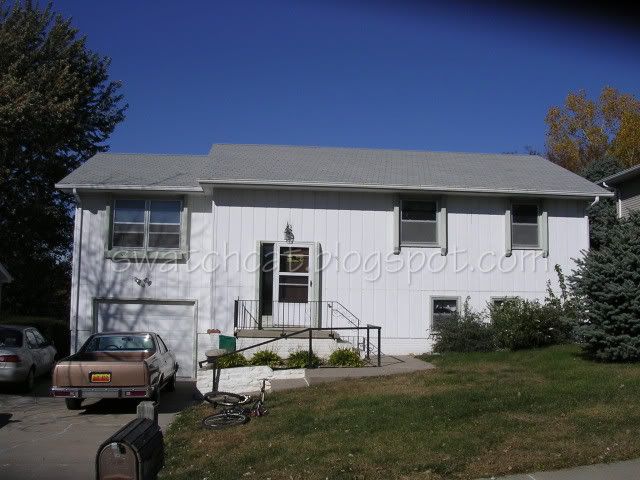 Click the jump to see the after!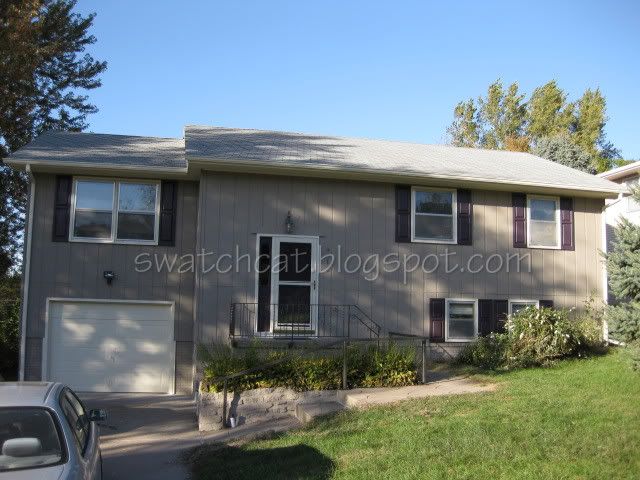 See, pretty house!
We found our fabulous shutters (brand new!) at our local Habitat for Humanity Restore Outlet for a steal! But there was a little problem with one of the shutters for the bottom window, the outdoor electrical outlet was in the way!
Mr. swatchcat wanted to hack out a hole and screw the shutter to the exterior.
I was not about to let him mar my pretty new shutter, so I came up with a genius shutter-saving plan. Hinges!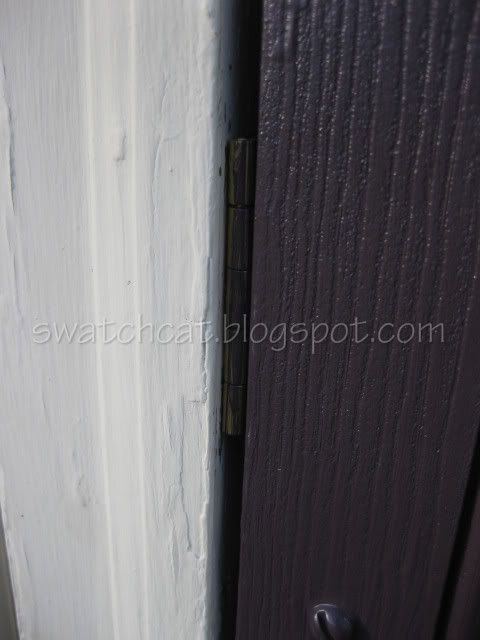 I first carved out a space on the side so the shutter would fit over the outlet. Then, I attached two hinges to the shutter, and then attached those hinges to the window trim. That's right, folks, I can use powertools!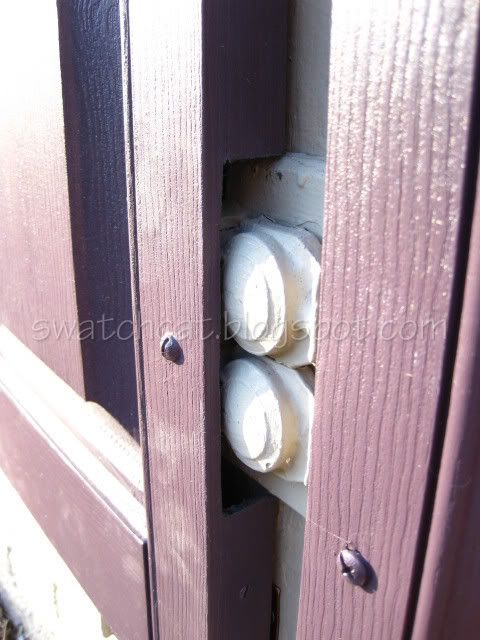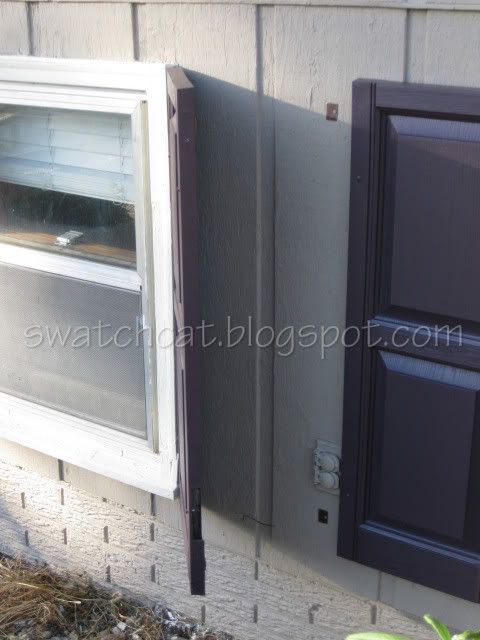 Then, to keep the shutter closed until the outlet is needed, I attached two magnetic cabinet closures.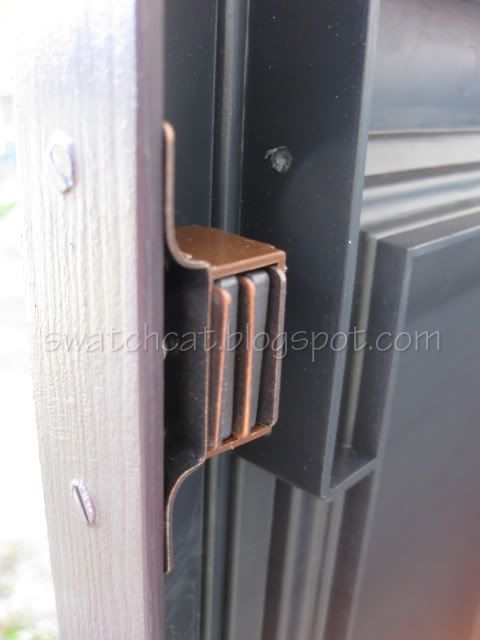 Problem solved and without destroying my shutter!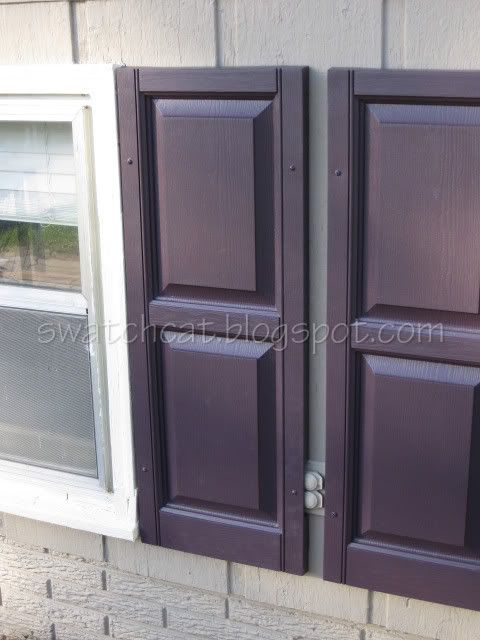 Stay tuned, as I have an exciting announcement, and a lot of swatching to catch up on, including goodies from the Chanel Holiday 2010 collection, some Dior polishes, and a few OPI Burlesque polishes, among other things.