No, I didn't fall off the face of the earth. I've been working on balancing work, life along with some personal issues, and blogging had to take a backseat. I do plan on continuing blogging, and I thank everyone that has stuck with me. Muchos kudos to you bloggers out there who maintain life, work and regularly blog - it's hard work!
I haven't really been purchasing all that much makeup lately, which isn't really a bad thing. My bank account is sure thankful, and I certainly have more than enough in my stash to last an eternity. Buttttt, Chanel's Fall Collection caught my eye...and how could it not? Right now I don't have swatches, mostly because I'm still debating a few items. I do, however, have a look for you featuring Illusore Illusion D'Ombre from the Fall Collection.
Basically, I wanted to do something simple and work appropriate. I'm lucky that I have a little freedom to wear fun stuff, but I find myself gravitating to more polished and professional looks. This is just a wash of Illusore over the lid with a highlighter, and a little liner underneath the lower lash line, topped off with a few coats of mascara. Super simple and a quick to do in the morning.
Natural Light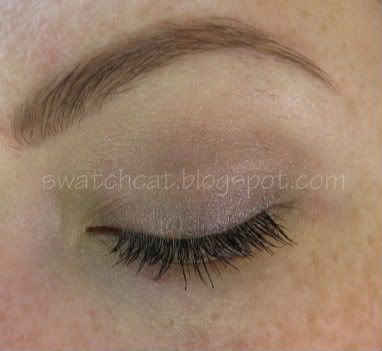 Indoor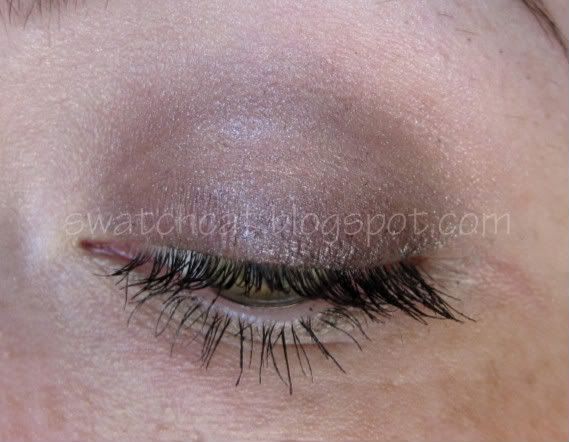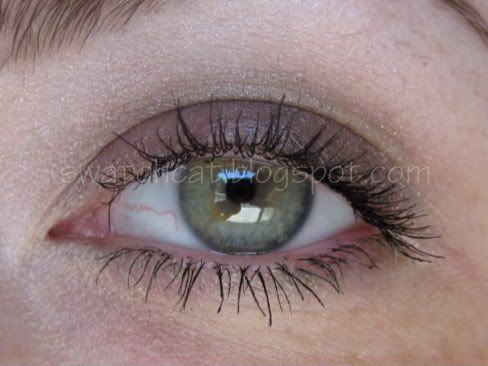 And a new swatchcat feature...my face!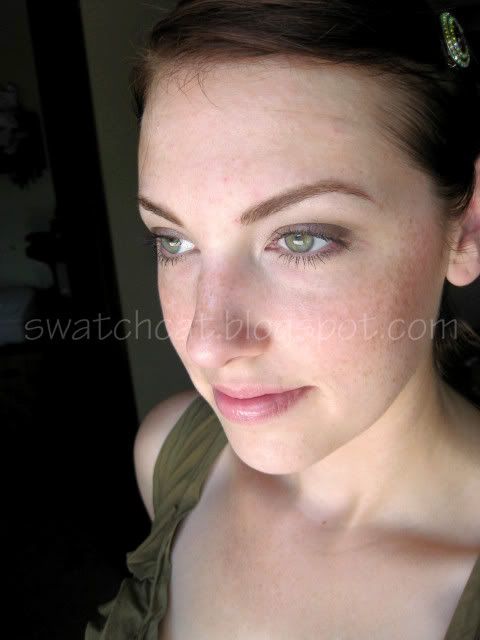 MAC Swiss Chocolate e/s (in brows)
Chanel Illusore Illusion D'Ombre
Chanel Khaki Platine Precision Eye Definer
Yves St. Laurent Faux Cils Mascara Black
Benefit Bad Gal Mascara Plum
Smashbox Camera Ready Concealer Shade 2.0
Bobbi Brown Pale Mauve Creamy Lip Color