Continuing the Butter London posts is The Big Smoke. Never have I received so many compliments on a nail color, from women AND men! The Big Smoke is an utterly gorgeous, metallic navy blue, remimiscent of the night sky.
If you asked me to recommend a blue polish, this one would definitely be it. See, I told you I was a liar...I really do like blue polishes, especially this one!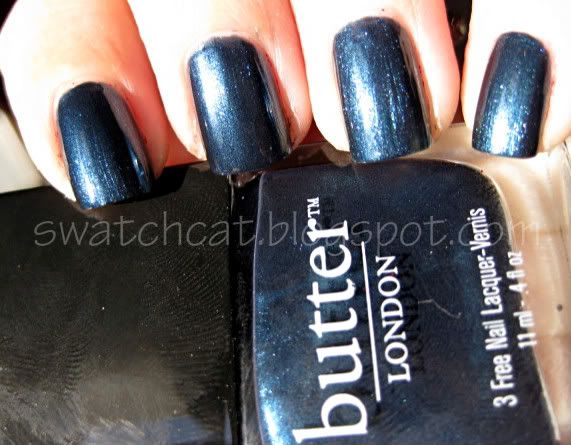 My apologies for the shoddy pictures, we can't seem to get a sunny weekend here. But, if The Big Smoke still manages to look that gorgeous in pictures, you can just imagine how it looks in person!